Get the real estate market trends in Pinewild CC.
It is important for all homeowners to know what the value of their home is and keeping up with the sales and trends is easy. We have compiled a report that studies the values from 2014 and 2015 in the gated, golf community of Pinewild CC in Pinehurst.
A few facts - Did you know that 37 homes sold in 2015 in Pinewild, up from 31 sold in 2014? These homes sold with an average price of over $387,000. The days on the market averaged to be 183 for the sold properties. Did you know that Berkshire Hathaway has the number one market share for listings and sales in Pinewild CC and has for many years?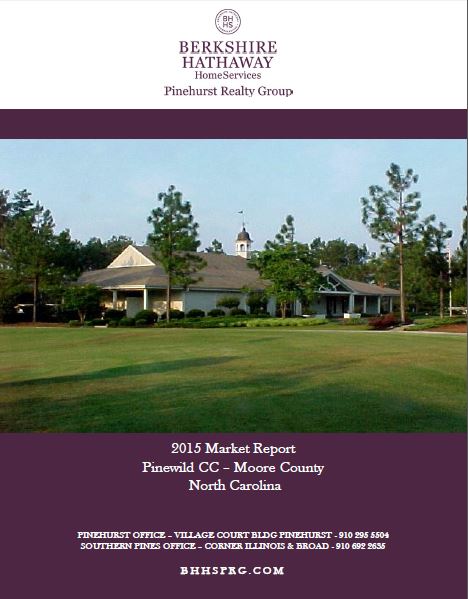 For more details, log on to this link to read the report and search for homes in Pinewild.